Help support the arts and earn great discounts by becoming a member!
Gulf Coast Leisure Presents:
Art and Poetry Networking Event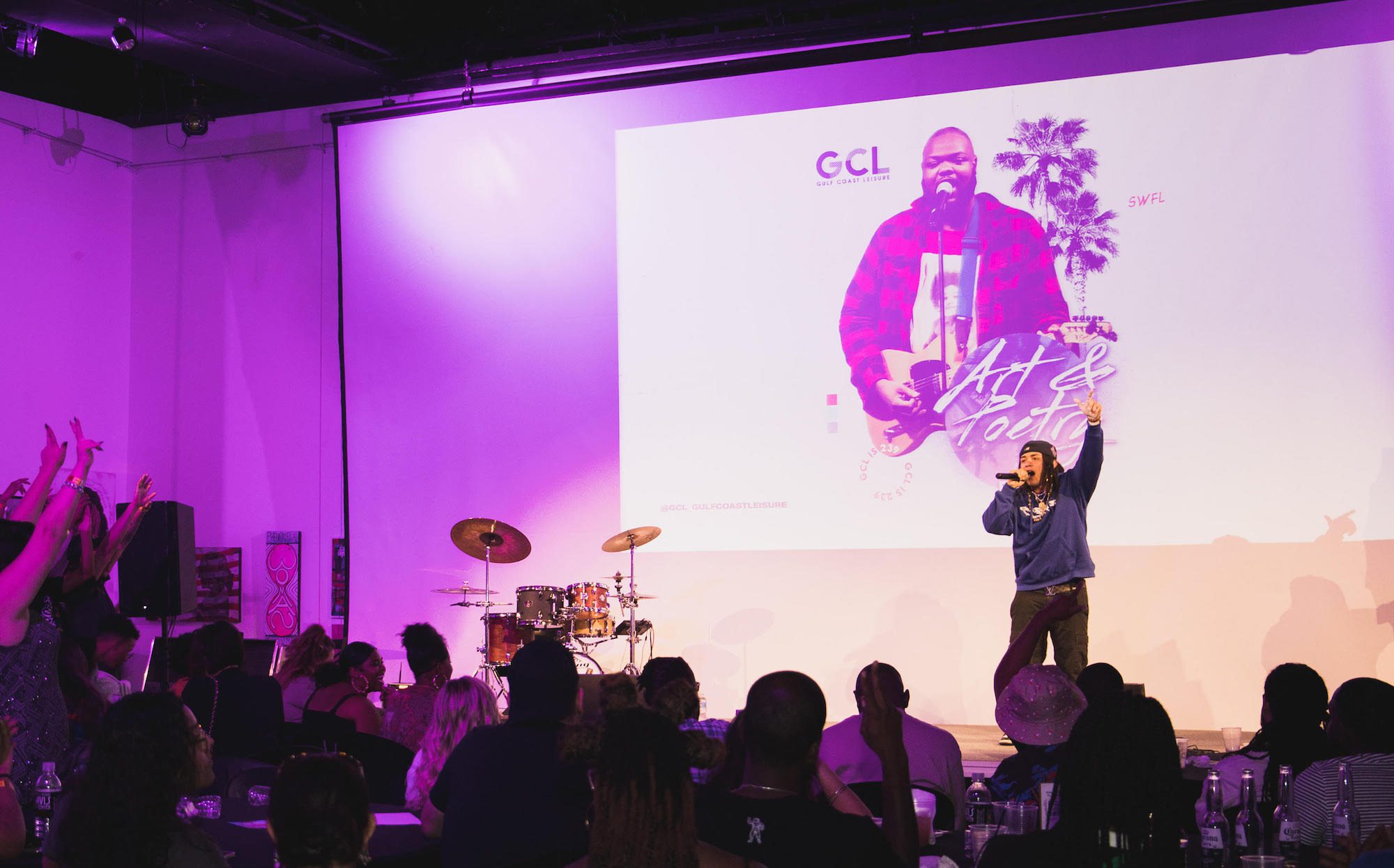 Thursday, January 18th 2024
Event starts at 8pm
$10 at the door
$15 after 8:30pm
Call Box Office for more information
239-333-1933
Scroll down for more information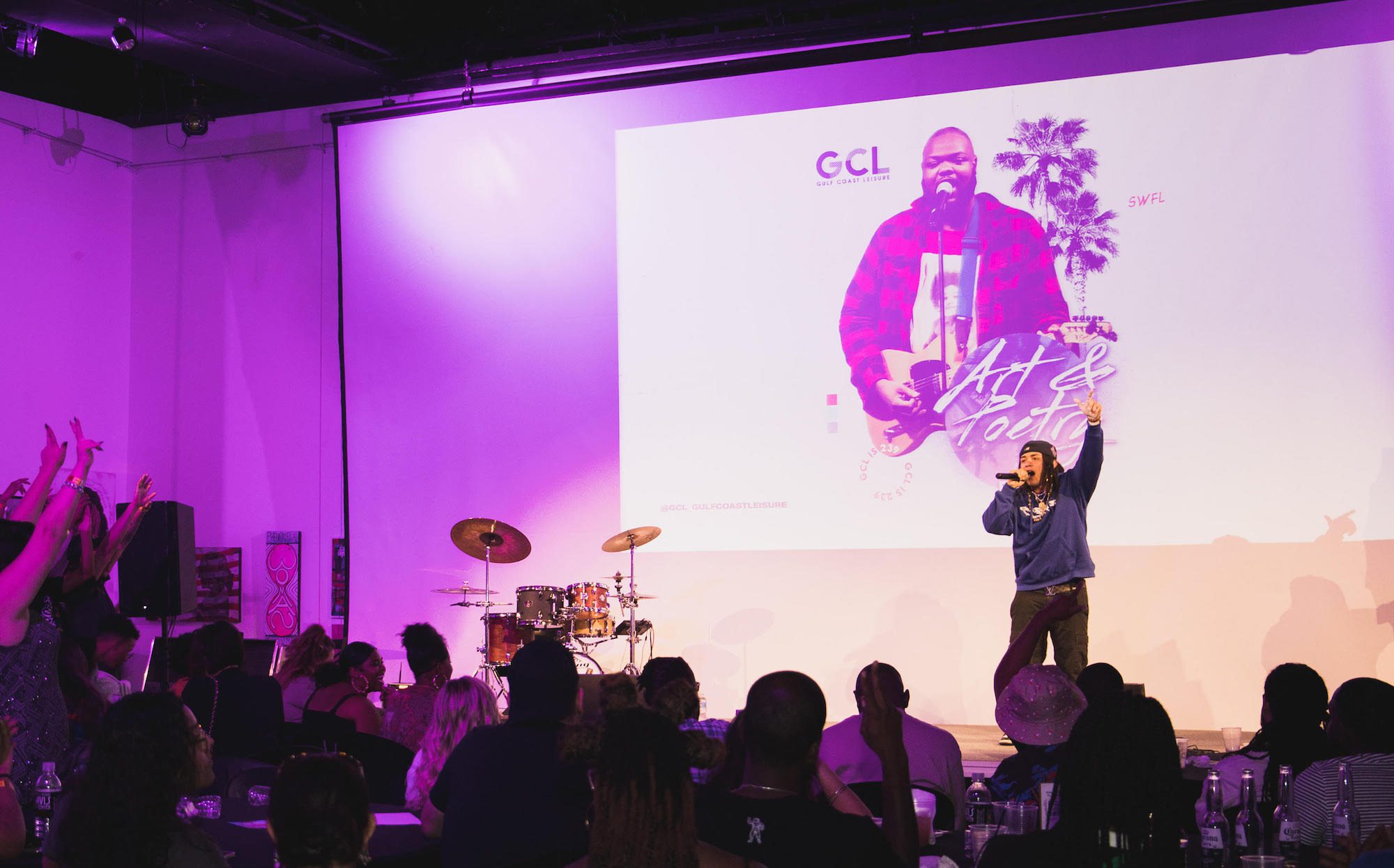 Connecting SWFL's Artists
Join Gulf Coast Leisure at SBDAC for the Art & Poetry Networking Event! Mixed media artists, music, spoken word, and vendors are all highlighted every other month.
Attendees also have a chance to network and connect with other like minded people in the arts community. Sign up early to perform, or be a part of the audience and enjoy this interactive music and art showcase!