Famous Author Lecture & Lunch
Tom Corcoran
Monday, March 9th | 12pm – 2pm
GA: $40 | Tables: of 8 $300
Call the box office for more info: 239.333.1933
Sign up for Famous Author Workshop with Tom Corcoran
immediately following the lecture!
Author Lecture: Tom Corcoran
Tom Corcoran is the author of nine Key West-based mysteries and numerous books of non-fiction. In Tom's latest novel, "Guava Moon Revenge," photographer Alex Rutledge and his partner, Beth Watkins, a Key West police detective, are called home from a long-needed vacation in Grand Cayman. Someone has killed Beth's houseguest. After Alex and Beth return, several events suggest that they may be in grave danger as well.
The book just prior to "Guava Moon Revenge" was "Crime Almost Pays," a spin-off from Tom's Alex Rutledge Series. It features Dubbie Tanner and Wiley Fecko, characters introduced in earlier books, who recently formed their own private-eye company, Southernmost Aristocratic Investigations. Tanner and Fecko also play supporting roles in "Guava Moon Revenge" and an earlier Corcoran novel, "The Quick Adios (Times Six)."
Tom has lived in Florida for over 40 years, with ten of those years in Key West and four years on Cudjoe Key. He has been a bartender, a U.S. Navy officer, a professional photographer, a screenwriter, and an automotive magazine editor. His photos appeared on seven Jimmy Buffett album covers, and his portraits of Thomas McGuane, Winston Groom, Les Standiford, and James W. Hall have appeared on numerous book dust jackets. Over 160 of Tom's photos of the 1970s and 1980s were collected in 2008's award-winning book, "Key West in Black and White."
Corcoran also wears the hat of a publisher, producing and distributing titles such as "The Railroad That Died at Sea," "Yesterday's Florida Keys," "Papa Hemingway in Key West," and "Jimmy Buffett – the Key West Years." Tom collaborated with Jimmy Buffett on lyrics for the classic songs "Cuban Crime of Passion," and "Fins," and more recently co-wrote a dozen songs with Florida singer-songwriter John Frinzi.
Sponsored By: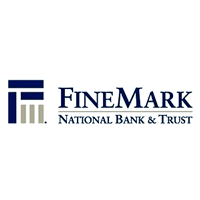 and
Lunch provided  by:
Ticket Policy
All sales are final. There are no refunds or exchanges on tickets except for cancelled events that are not rescheduled. SBDAC does not offer refunds on purchased ticket. In rare circumstances when a performance may be cancelled (due to extreme weather, artist absence, or other unavoidable situations) we offer refunds or replacement tickets for another performance.
Thank you to our 2020 - 2021 Sponsors!