Help support the arts and earn great discount by becoming a member!
A Sidney's Rooftop Event
The Mersey Beatles
Apple Records
The Rooftop Era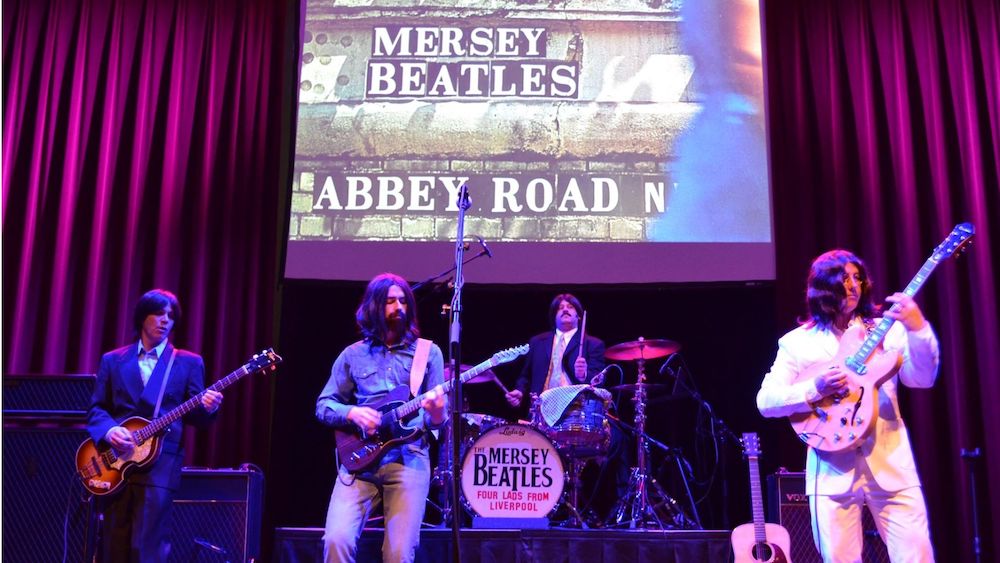 Friday, February 17th 2023
6:30pm Cocktails | 7:30pm Concert
Sidney's Rooftop Sculpture Garden
*General Admission | $65
*General Admission Day Of | $70
*Limited seating available –  Rooftop concerts are standing room with limited capacity seating. There are a limited number of seats available to first come, first served. Not all seats have a view of the stage.
**VIP Lounge Section | $1000
**There are 5 lounge seating areas with premium view of the stage available for purchase. Each lounge section can seat up to 6 people. Tickets for a lounge section also come with an open bar for up to 6 people.
***This concert not part of the Vinyl Vibes Music Series
Call Box Office for more information
239-333-1933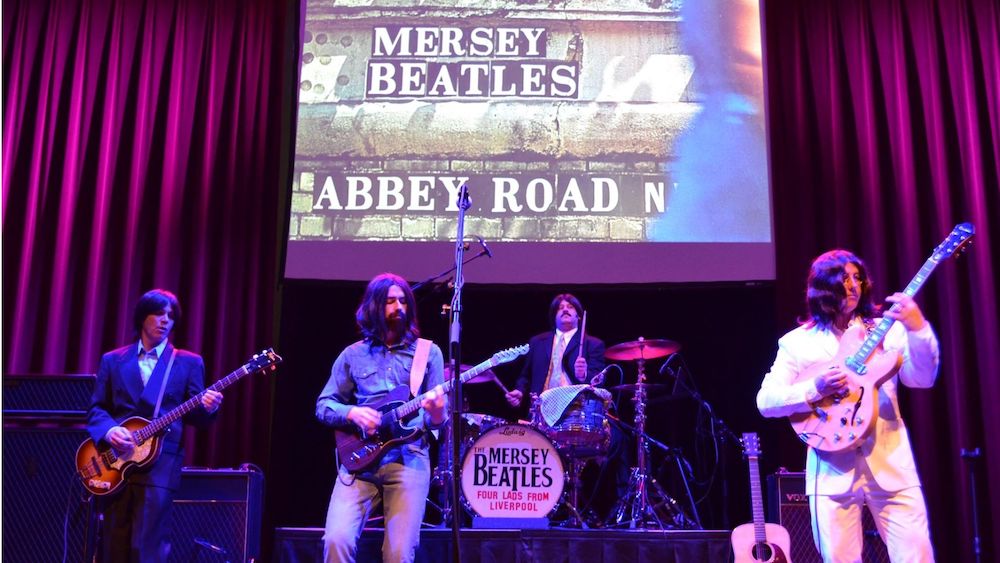 Due to Hurricane Ian, SBDAC's elevator to the upper floors and rooftop is not operational. We are working to restore service to the elevator so that all spaces in SBDAC will once again be accessible to all members of our Southwest Florida community.
This Liverpool-based Beatles Tribute Band was the resident band for over a decade at the world famous Cavern Club, where The Beatles got their start. These childhood friends have played in 20 countries, selling out shows worldwide. Friday's "Apple Records Rooftop Concert" will recreate the famous Apple Music Rooftop Concert and pay tribute to the Beatles' later works. Concert held at Sidney's Rooftop Sculpture Garden.
Love the Mersey Beatles? Check out their other concert here at the art center!
Curious? Watch this video!

Thank you to our 2022 - 2023 Sponsors!