Monday Nights 7:00-8:00pm
Capital Gallery
What do I bring?
Wear comfortable workout clothing that is preferably tight fitting or close to the body. This ensures that the instructor can see if students are dancing with proper posture and that leg work is done correctly. Shoes are not required but ballet slippers or belly dance flats are encouraged. Midriff tops and hip scarves are not required but can be worn. Please bring a bottle of water.
What level of experience is required to attend?
Students of all levels can attend this class. The class begins with the basics but gradually advances through styling and choreography so that all levels can enjoy the experience. Students do not need to have prior experience to attend. Those interested in advanced levels can purchase private lessons at this time. Students 15 years and older are also welcome to join.
What style of belly dance is taught?
Angela is currently offering an adult belly dance class that explores various styles from multiple cultures including Egypt, Greece, American Tribal (ATS) and more. The class focuses on training the body with warm ups, isolations, combinations, and choreography. Embrace your divine spirit within, celebrate your femininity, and strengthen your core through this expressive and alluring dance style.
When does the class take place and how much does it cost?
The group class is held on Monday nights from 7:00pm-8:00pm. Students can pay for a package in advance for at $15 per class to ensure their spot for the semester. The drop-in price for individual classes is $20. Class tickets can be purchased at the link below. Please pay in advance or arrive 15 minutes early to make your drop-in class payment. Space is limited to first come, first served.
Dance Instructor
Angela Hicks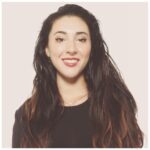 Angela Hicks has been entertaining patrons of all ages with her dangerous sword balancing act, featured at various cultural festivals throughout Southwest Florida since 2007. Her dance act incorporates belly dance and contemporary ballet. She trained in both styles starting at a young age and enjoys sharing her craft with the community. Her lessons vitalize students' spirits and release tension through flowing movements of self-expression. Her drills engage the body to train in traditional techniques with a focus on correct hip placement while strengthening core and back muscles safely. Cabaret and tribal dance styles are covered in her exciting and culturally immersive class where students always leave with a combination or choreographed piece.
September 4 – December 11 
Full Semester $210
($15 per class for 14 weeks)
Individual Classes $20
No Classes Thanksgiving Week, November 20-24
Package includes one lesson per week. Make-up classes are not available. 
Receive 25% off the individual class price if you purchase 7 or more classes. Class tickets must be used by the end of the semester on December 11. Packages cannot be split between individuals.
For More information Please Contact:
Angela Hicks
Sidney & Berne Davis Art Center
email: angelahicks@sbdac.com