What will my student learn?
Students will learn the following: DJ hardware and software, record pools, creating crates, phrasing, beat matching, mixing in key, Dj history, stage presence, and cooperative learning skills.
Will my student be able to showcase skills learned?
Students will have an opportunity to perform a 15-minute set in front of friends and family at the completion celebration.
What equipment does my student need to bring?
All students should be equipped with an entry-level controller, headphones, and a laptop. If a student doesn't have a controller, there is an option to buy a bundle from us for $350. That includes a Pioneer Rev-1 and a pair of studio monitors. If a student currently has an entry-level controller and they want to make sure that it is acceptable for the class, he or she can receive an approved list of controllers from us.
Does my student need prior experience?
Students do not need prior experience for the intro course.
What genre of music will my student be working with?
Students will be working with music genres from all different generations and many different styles of music. Some examples of music students will be working with include oldies, Motown, disco, funk, rock, hip-hop, reggae, Reggaeton, Latin, and EDM, just to name a few.
What days and times are the classes?
Classes will be on Mondays from 5 PM to 6:30 PM.
Dates and Tuition: September 18th – Nov 6th 
Group Classes: Mondays from 5 PM to 6:30PM. 
Standard $600 for eight weeks
Gold $950 for four weeks (includes a Pioneer REV-1 and a pair of studio monitors)
Class Environment:
Students will be working in a blended learning environment. A blending learning environment gives students the benefits of working with peers and receiving one on one instruction. Class will start with the lesson of the new skill. Next, students will receive guided practice to ensure they understand the new skill. Last, students will have independent practice time. During independent practice time, students will be pulled for one-on-one instruction to help clarify any misconceptions about the material or to answer any questions they may have regarding the concepts. 
What age groups will you be teaching? 
The age of students attending class will be 12 and up. Exceptions can be made for students with a strong desire to DJ. 
DJ Instructor
DJ Bemix
DJ Bemix started his DJ career in northern New Jersey back in 2002, playing not just at parties and clubs, but also opening for many known hip hop artists. In 2011, he was the DJ for a national skiing, snowboarding, and MC Skills competition tour called 3rd Rail Jam. DJ Bemix then moved to the island of St. Kitts where he kept tourists and Kittitians dancing 'til dawn and had the privilege of performing at the 2013 St. Kitts Music Festival. After residing in St. Kitts for 2 years, DJ Bemix moved to Auburn, Alabama where he held residencies at 2 of the top college bars downtown. Currently, DJ Bemix resides in Cape Coral FL, where he teaches middle school and continues his passion of DJing. He performs at venues in southwest Florida and teaches the art of DJing. 
DJ Instructor
DJ Smash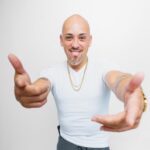 A Brooklyn, NY native, it was inevitable DJ Smash was surrounded by music
inside and outside the household growing up. He was exposed to deejaying at a young age and has been passionate ever since. With over 20 years of deejaying experience, you can expect nothing but creativity and to be entertained at any of his events. His sound is worldwide and he brings that positive and uplifting feeling to the dance floor. His career highlights include being a radio mix DJ, nightclub residencies to weddings and galas. He is the founder of More Than Music Academy, the only DJ school in Southwest Florida. One of his goals as a DJ is to form a team of likeminded creative individuals because he is influenced by the future of deejaying. DJ Smash continues to set trends in the ever-evolving world of entertainment, and is the perfect addition to any party or event! 
Check out our other available lessons:
For More information Please Contact:
Angela Hicks
Sidney & Berne Davis Art Center
email: angelahicks@sbdac.com