The Sidney and Berne Davis Art Center depends on your support to continue growing a cultural center that brings world-class entertainment, arts, and education programs to downtown Fort Myers. With your help and affiliation, SBDAC can continue to provide premiere events to SWFL locals and visitors. See the options below for contribution, including membership, volunteering, sponsorship, and donations.
There are numerous ways to support SBDAC. Look into our Davis Fund for more opportunities to be involved and give. Or, you can do something as simple as shopping with AmazonSmile. The AmazonSmile Foundation will donate 0.5% of the purchase price of eligible products to the charitable organization of your choice.
Use the organization title: Florida Arts, Inc. when shopping with AmazonSmile!
Help SBDAC Get a new Grand Piano!
Our 88 Keys donation form gives you the opportunity to purchase one of the keys on the piano, or to help buy the whole thing!
Purchase your own custom inscribed "PO Box" through our Buy-A-Box program. Help us restore the open air post office box facade in the front loggia that was removed during the building's 1960s Federal Courthouse rehabilitation. Your tax deductible gift will ensure permanent recognition of your name, company, or memoriam inscribed on your personal box displayed in the front loggia for visitors to see.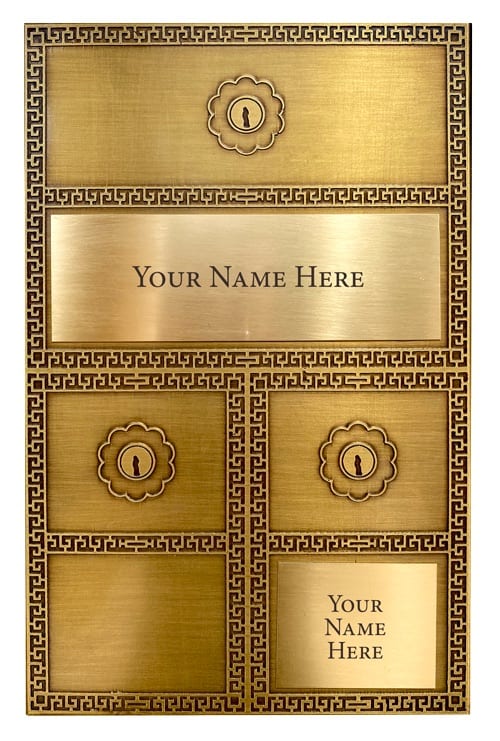 Leave Your Legacy – Name That Room
Amongst a variety of support opportunities, we offer our donors a chance to become a part of history! Our Name That Room campaign allows donors to purchase the naming rights of the different rooms and fixtures of our Art Center.
Purchase your own custom inscribed Panel and become part of the newest addition to the Sidney and Berne Davis Art Center, the Rooftop Sculpture Garden!