How will vocal lessons enhance my student's skills?
Private vocal lessons enhance students' natural talent to understand vocal scales, increase range, and enhance projection. Students will work on various pieces within the style they prefer and are given challenging songs to develop their skills. Vocal safety practices and warm up techniques are key in the instructor's curriculum. Students will have the opportunity to record their vocals, have hands-on access to recording concepts and obtain digital versions of their semester accomplishments in the state-of-the-art recording studio Six Fingers Studios. 
Can my student begin lessons without prior experience?
Of course! Students with no experience, intermediate, or advanced levels can all be assisted in developing their skills in these lessons.
Can I take vocal lessons to prepare for an audition?
Yes, these lessons are a great tool for students working on a piece for an audition, or trying to further develop themselves as musical artists. Provide the instructor with the date of the audition and qualifying information in order to be assisted in a timely manner.
What events will my student participate in?
Students will be given opportunities to perform for parents, peers, and to the public throughout the year. Each semester the Davis School of Music hosts recitals where students can showcase their progress. This will provide students an opportunity to work towards a specific goal in their developing repertoire.
What should my student bring to the lesson?
Vocal tracks, lyrics, sheet music, and classroom essentials will be provided by the instructor unless there are unique circumstances. A music player is required for practice outside of the classroom as well as a USB hard-drive or access to an email drive. 
What days and times are available for private lessons?
For private lessons please submit the day and time that works best for your student. Submit this information on the questionnaire portion of the registration page. The instructor will reach out to you with open availability.
Art Instructor
Angela Hicks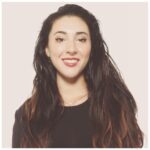 Angela Hicks is a classically trained vocalist and instructor. In 2001 She began her vocal technique training in Opera and Broadway and then switched to Jazz, R&B, and Pop. She performs regularly at various venues in Southwest Florida and has spent 14 years teaching vocal and theater production to children when not on stage. In the Surge program at Davis School of Music, she contributes her engineering skills by utilizing the state-of-the-art recording studio Six Fingers Studios to provide students an overview and hands-on access to recording concepts, and digital versions of their semester accomplishments. 
Private Lessons: (Spring Semester Only) 
Spring Semester January 9th – May 6th (No class March 20-24)
Package includes one lesson per week. Make-up classes are not available.
Minutes/ Tuition 
30 minutes: $560
45 minutes: $720
60 minutes: $960
For More information Please Contact:
Angela Hicks
Sidney & Berne Davis Art Center
email: angelahicks@sbdac.com

Thank you to our 2022 - 2023 Sponsors!