Interested students must audition by sending a video via email to angelahicks@sbdac.com. High school level of playing is required, and the audition material is a song of the student's choice.
What is The Surge?
The Surge is a collaborative pop-rock band group directed and instructed by experienced professionals in the sound engineering and live music industry. The group is open to students with a passion to enhance their skills in guitar, bass, drums, piano, vocal, and sound engineering. The students are guided and encouraged to create original music, learn band fundamentals, and work as a team. Throughout the semester, students are assisted with recording projects utilizing the state-of-the-art equipment at Six Fingers Studios, and leave with a copy of the group's completed original music to add to their repertoire. There are also opportunities for The Surge to perform live at  the Davis School of Music recitals and various other local events hosted throughout the year. High school-level students are welcome to audition by sending a 3–5-minute video showcasing their skills to angelahicks@sbdac.com.
What skills will The Surge enhance?
Your student will gain a professional level of team building and musical collaboration in various genres that can be applied to the growth and success of their musical career. Each student will get a chance to be involved and showcase their talents in order to gain stage confidence and develop a performer's presence. Each student will benefit from the chance to be involved in the completion of each musical project, including creating original music with appropriate and encouraging messages. The goal of The Surge is that each student will be able to develop their talents both individually and on a group basis while learning the practices of the live music and recording industry with local professional mentors.
When does The Surge happen?
After your student's submission is accepted, students meet for practice once a week on Tuesdays from 6:00-8:00p.m. in the Six Fingers Studios recording studio at the Sidney & Berne Davis Art Center. The Surge tuition is $200 per semester, with some partial scholarships possibly available. Class maximum is 10 band members. 
The Surge Instructor
Angela Hicks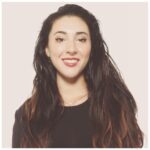 Angela Hicks is a classically trained vocalist and instructor. In 2001 She began her vocal technique training in opera and Broadway and then switched to jazz, R&B, and pop. She performs at various venues in Southwest Florida and spent 14 years teaching children vocal and theater production when she's not on stage. In The Surge program, she contributes her engineering skills for students to take home a finished product of their final piece of the semester by utilizing the state of the art recording studio, Six Fingers Studios. and we are excited to offer this latest opportunity to aspiring Middle School and High School musicians.

Check out our other available lessons: