Help support the arts and earn great discount by becoming a member!
Tuesday, July 4th 2023
7:00pm | 11:00pm
Sidney's Rooftop Sculpture Garden
*General Admission | $99
*General Admission includes beer and wine, food, and entertainment.
**VIP Lounge Section | $1000
**There are 4 lounge seating areas available for purchase. Each lounge section can seat up to 6 people. Tickets for a lounge section also come with an open bar for up to 6 people, a cocktail server, food, and entertainment.
Call Box Office for more information
239-333-1933
Come celebrate Independence day and enjoy a panoramic 360˚ view of the City and the sunset over the Caloosahatchee River at the largest open air rooftop in SW Florida! Get front row seats to the downtown Fort Myers fireworks along the river, indulge in delicious barbecue from Big Nicks, great music and more!
Entertainment provided by:
Rosaline
Rosaline is a diverse rock n roll band from South Florida. Their music has been described as both "Tom Petty meets the Black Crowes" and "if the Beach Boys kicked ass" and somehow both descriptions are perfectly accurate. 
Composed of industry and touring veterans, every member of the band has worked for, toured, and played with major label national acts, and was drawn together out of a shared desire to create something that is both rooted in their shared musical history and forward looking, not just treading the same tired rock tropes.
The show combines an entertaining style spectacle with well crafted songs that are actually about something; seeking the joyful exuberance of what rock n roll was, before it got so worn out with itself.
Food Menu
Sliced brisket, pulled pork, St. Louis spare ribs
Smokehouse tater salad, brisket mac and cheese, baked beans, a fresh cherry tomato & cucumber salad tossed with feta crumbles, red onion and a light Italian dressing.
Banana pudding and other assorted desserts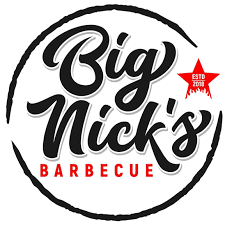 Thank you to our 2022 - 2023 Sponsors!