Help support the arts and earn great discounts by becoming a member!
Chamber Music Series Presents:
American Virtuosi Gala
@ The Sidney and Berne Davis Art Center
Series generously underwritten by Rob Diefenbach in loving memory of Ruth DeNoyelles Diefenbach
Concert sponsored by Nicholas Winograd & Barbara Garrison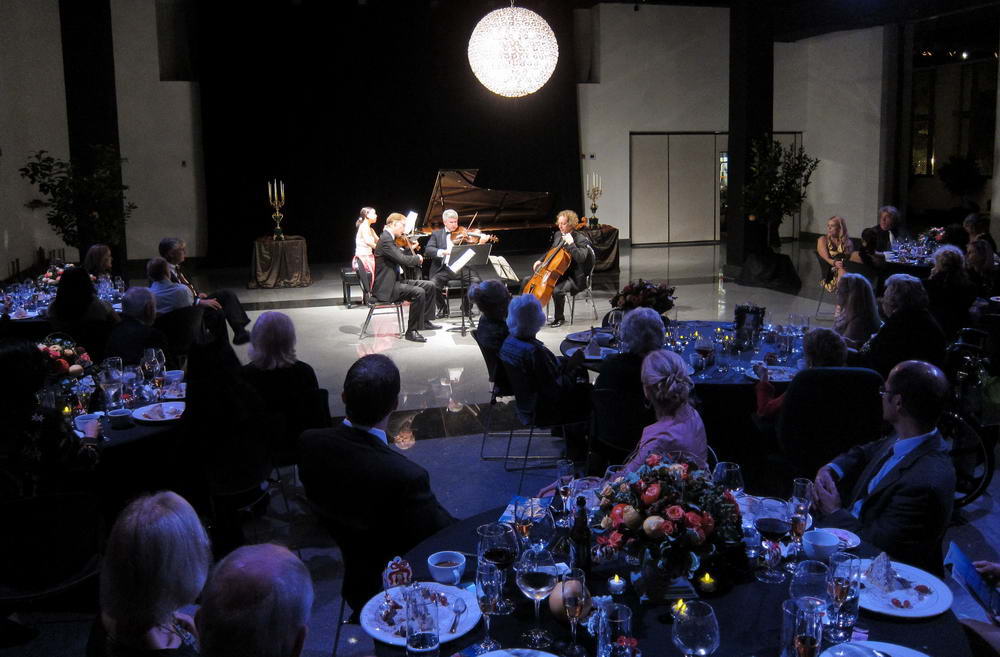 Sunday, February 25th 2024
5:30pm Dinner
Concert following Dinner
General Admission: $125
Table of 2: $250
Table of 4: $400
Table of 8: $800
Call Box office to check ticket availability or if you have any questions
Call Box Office for more information
239-333-1933
Scroll down for more information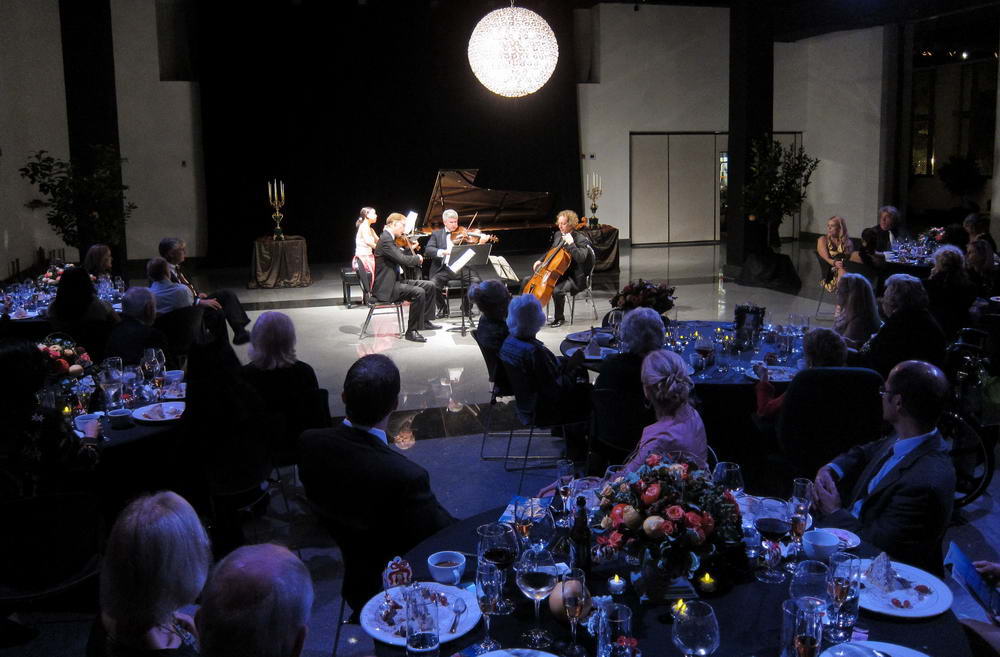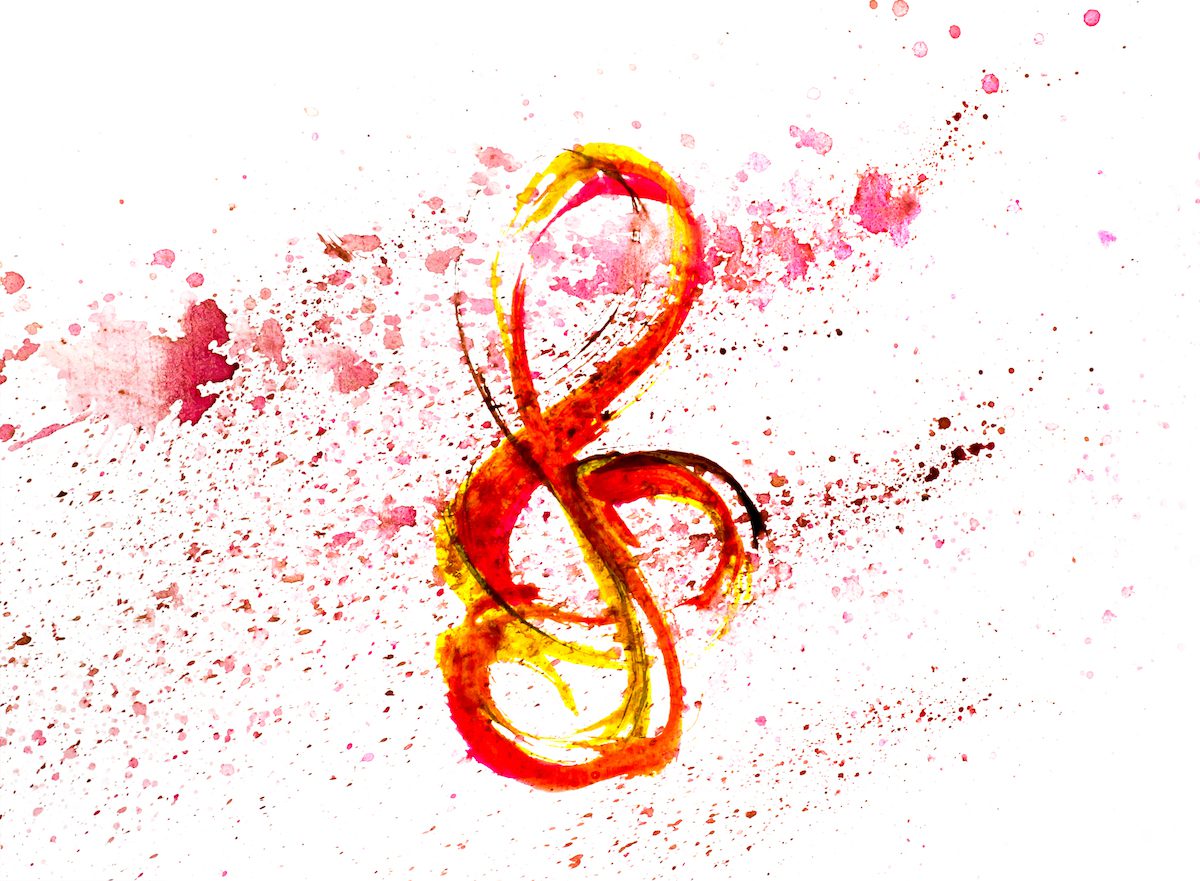 American Virtuosi is an incredible performance by some of the most celebrated musicians in the genre and it invites audiences to take part in an unforgettable evening of live classical music.
Ticket purchase includes dinner and an intimate concert inside of the Sidney and Berne Davis Art Center
Peter Winograd, violin
Peter Winograd joined the American String Quartet, Artists in Residence at Manhattan School of Music, in 1990. He gave his first solo public performance at the age of 11, and at age 17 he was accepted as a scholarship student of Dorothy DeLay at the Juilliard School. Recognized early as an exceptionally promising young artist, Winograd was a top prizewinner in the 1988 Naumburg International Violin Competition. He then made his New York debut to critical acclaim and has since appeared as a guest soloist with numerous orchestras and in recital across the country and abroad, including annual collaborative performances with cellist Andrés Díaz at the Florida Arts Chamber Music Festival. In 2002 Winograd performed the Sibelius Violin Concerto with the Hartford Symphony; his father, Arthur Winograd, was the featured guest conductor.
Peter Winograd has been a member of the violin and chamber music faculties of the Manhattan School of Music and the Aspen Music School (where the American is Quartet in Residence) since 1990. Born into a gifted musical family, Winograd began his studies with his parents. His mother was a professional pianist, and his father was the founding cellist of the Juilliard Quartet and a conductor of the Hartford Symphony in Hartford, Connecticut, where Winograd grew up. He holds Bachelor of Music and Master of Music degrees from Juilliard. His wife, violinist Caterina Szepes, is a regular participant in the Marlboro Festival and a member of the Metropolitan Opera Orchestra. His violin is by Giovanni Maria del Bussetto (Cremona, 1675).
Caterina Szepes, violin
Violinist Caterina Maria Szepes was born in Berlin, Germany, into a musical family. Her father was an opera singer and her mother a violinist. She studied at the Karlsruhe Conservatory of Music with Prof. Ulf Hoelscher 1985-1991 and the Cleveland Institute of Music with Donald Weilerstein 1991-1993. Her recital debut on RIAS Berlin Radio in 1987 was followed by concerto performances and recitals throughout Europe, Australia and the U.S. Ms. Szepes has performed at the Taos, Marlboro, Kingston and Aspen Music Festivals and has collaborated with many artists, including members of the Juilliard and American String Quartets, Lynn Harrell, Hillary Hahn and Andres Diaz among others. She was featured on a recording for the Karlsruhe Conservatory performing the Kurt Weill Violin Concerto and in the Marlboro Music festivals 50th Anniversary CD. Since 1997 C. Szepes has been a member of the Metropolitan Opera Orchestra. 
Paul Neubauer, viola
Violist Paul Neubauer's exceptional musicality and effortless playing led the New York Times to call him "a master musician." He recently made his Chicago Symphony subscription debut with conductor Riccardo Muti as well as his Mariinsky Orchestra debut at the White Nights Festival. He also gave the U.S. Premiere of the newly discovered Impromptu for viola and piano by Shostakovich with pianist Wu Han. In addition, his recording of the Aaron Kernis Viola Concerto with the Royal Northern Sinfonia, was released on Signum Records and his recording of the complete viola and piano music by Ernest Bloch with pianist Margo Garrett was released on Delos. Appointed principal violist of the New York Philharmonic at age 21, he has appeared as soloist with over 100 orchestras including the New York, Los Angeles, and Helsinki philharmonics; National, St. Louis, Detroit, Dallas, San Francisco, and Bournemouth symphonies; and Santa Cecilia, English Chamber, and Beethovenhalle orchestras. He has premiered viola concertos by Bartók (revised version of the Viola Concerto), Friedman, Glière, Jacob, Kernis, Lazarof, Müller-Siemens, Ott, Penderecki, Picker, Suter, and Tower and has been featured on CBS's Sunday Morning, A Prairie Home Companion, and in Strad, Strings, and People magazines. A two-time Grammy nominee, he has recorded on numerous labels including Decca, Deutsche Grammophon, RCA Red Seal, and Sony Classical. Mr. Neubauer is the artistic director of the Mostly Music series in New Jersey and is on the faculty of The Juilliard School and Mannes College.
Jim Griffith, viola
viola, received his M.M. degree from the Juilliard School. He also received his undergraduate degree from the Manhattan School of Music and attended Florida State University. He is a former member of the Hudson String Quartet in New York, faculty member of Point-Counterpoint Chamber Music Camp in Vermont and director of the New Arts Festival in Fort Myers. He formerly served as principal violist of the New York Pro Arte Chamber Orchestra and the New York Virtuosi and was a founding member of Chamber Music Palm Beach.
Griffith is a Florida native and returned in 1988. Since then he has managed the creation and development of what has become a premier visual and performing arts organization in Southwest Florida. Working with state and local historic preservation offices and federal, state and local governments, Jim has successfully managed the acquisition, planning, design and restoration of the historic former Federal Building in downtown Fort Myers to become the new premier fine art center now known as the Sidney & Berne Davis Art Center.
Jim was a founding member of the Naples Philharmonic from 1998 to 2022 and now performs with the Venice Symphony. He was recently appointed Executive Director of New Canaan Chamber Music in New Canaan, Connecticut.
Ani Aznavoorian, cello
The Strad magazine describes cellist Ani Aznavoorian as having "scorchingly committed performances that wring every last drop of emotion out of the music. Her technique is well-nigh immaculate, she has a natural sense of theater, and her tone is astonishingly responsive." Ms. Aznavoorian has appeared as soloist with many of the world's leading orchestras including the Chicago Symphony Orchestra, the Tokyo Philharmonic, the Helsinki Philharmonic, the Finnish Radio Symphony, the Boston Pops, and the Juilliard Orchestra. 
Ms. Aznavoorian is an avid chamber musician and teacher. She is the principal cellist of Camerata Pacifica and has served on the distinguished music faculty at the University of Illinois in Champaign/Urbana. She performs regularly at the Seattle Chamber Music Society and at the Jupiter Chamber Players series in NY. Her numerous accolades include being the recipient of the prestigious Bunkamura Orchard Hall Award for her outstanding cello playing and artistry, being named a Presidential Scholar in the Arts upon receiving a medal by President Bill Clinton, and being a prize winner of the International Paulo Cello Competition. She is a proponent of new music and she has premiered concertos by ‪Lera Auerbach‬ and Ezra Laderman and continues to expand the chamber music repertoire with commissions and world premiers of works by John Harbison, David Bruce, and Bright Sheng. Ms. Aznavoorian records for Cedille and is just about to release an album of cello and piano music from Armenia, the country of her ancestors. She proudly performs on a cello made by her father Peter Aznavoorian in Chicago.
Praised for her "artistic, clear and enlightened" performances (BBC Magazine) of "technical brilliance and complete emotional engagement" (Fanfare Magazine), Bulgarian pianist Anna Petrova performs extensively as both soloist and chamber musician around the globe. She has been the recipient of top honors and awards at numerous competitions internationally, including the Queen Elisabeth and Jose Roca Competitions, MAW Alumni Enterprise Award, and the Bulgarian Ministry of Culture among many others.
Andrew Armstron, piano 
Praised by critics for his passionate expression and dazzling technique, pianist Andrew Armstrong has delighted audiences across Asia, Europe, Latin America, Canada, and the United States, including performances at Alice Tully Hall, Carnegie Hall, the Kennedy Center, London's Wigmore Hall, the Grand Hall of the Moscow Conservatory, and Warsaw's National Philharmonic.
Andrew's orchestral engagements across the globe have encompassed a vast repertoire of more than 60 concertos with orchestra. He has performed with such conductors as Peter Oundjian, Itzhak Perlman, Günther Herbig, Stefan Sanderling, Jean-Marie Zeitouni, and Stanislaw Skrowaczewski, and has appeared in solo recitals and in chamber music concerts with the Ehnes, Elias, Alexander, American, and Manhattan String Quartets, and as a member of the Caramoor Virtuosi, Boston Chamber Music Society, Seattle Chamber Music Society, and the JupiterSymphony Chamber Players.
Andrew's upcoming 2023-24 season looks especially fun: solo recitals in Glasgow and Edinburgh, Scotland and in Norwich, England; concerts with the Barbican String Quartet in the UK & EU; violin recitals with James Ehnes at London's Wigmore Hall, as well as Cambridge, Oxford, and at Ann Arbor's University of Michigan; more violin recitals with Arnaud Sussmann in Hong Kong; Chamber Music in Halifax, NS & Portland, ME; Beethoven's Emperor Concerto with the South Carolina Philharmonic; release of Andrew's solo album featuring Gershwin's Rhapsody in Blue, Julia Perry, William Grant Still, and Aaron Jay Kernis; and a new recording session for the album "Home-Away-Home."
The last two seasons have taken Andy throughout Europe with performances in Glasgow at the Royal Conservatoire of Scotland, London at Wigmore Hall, Geneva at the Conservatoire de Musique de Geneve and at the Dresden Music Festival. He crisscrossed Canada with concerts in Halifax, Nova Scotia at the Scotia Fest, Montreal at the Festival Musique de Chambre and Vancouver at the Vancouver Chamber Music Society. And after joining James Ehnes to perform the complete Beethoven Violin Sonata cycle within Melbourne, Australia as well as a duo recital in Sydney, Andy stopped by Singapore for a solo recital.
In addition to his performance activities, Andrew serves as Artistic Director of several flourishing chamber music series: Fabbri Chamber Concerts in New York City at the Fabbri Mansion's 17th century Renaissance library; in Connecticut, New Canaan Chamber Music, which he founded in 2020; and in South Carolina, USC Beaufort's Chamber Music Series and the Columbia Museum of Art's Chamber Music on Main. Adding to these efforts in building communities of chamber music appreciation, Andrew will direct two concerts for Chamber Music Charleston and one for Music Worcester (MA) this 23-24 season.
Andrew's debut solo CD featuring was released to great critical acclaim: "I have heard few pianists play [Rachmaninoff's Second Piano Sonata], recorded or in concert, with such dazzling clarity and confidence" (American Record Guide). He followed that success with a disc on Cordelia Records of works by Chopin, Liszt, Debussy, and the world premiere recording of Bielawa's Wait for piano & drone. He has released several award-winning recordings with his longtime recital partner James Ehnes — most recently Beethoven's Sonatas Nos. 7 & 10, to stellar reviews. 
In addition to his many concerts, his performances are heard regularly on National Public Radio, WQXR, New York City's premier classical music station, and stations across the country.
Andrew Armstrong lives happily in Massachusetts, with his wife Esty, their three children Jack (16), Elise (11, and Gabriel (5), and their two dogs Comet & Dooker.
Rohann De Silva, piano
Pianist Rohan De Silva was born in Colombo, Sri Lanka, and has collaborated with Itzhak Perlman, Cho-Liang Lin, Joshua Bell, Anne Akiko Meyers, Kurt Nikkanen, Gil Shaham, Kyoko Takazawa, Vadim Repin, and Midori. He has performed at Carnegie Hall, Lincoln Center's Avery Fisher Hall, the 92nd St. Y, Kennedy Center, Library of Congress, Philadelphia Academy of Music, Ambassador Theater, Concertgebouw Amsterdam, London's Wigmore Hall, Tokyo's Suntory Hall, and Milan's La Scala. He has also appeared at the festivals of Aspen, Interlochen, Manchester, Ravinia, Schleswig-Holstein, Pacific, and Wellington.
Among De Silva's awards are the best accompanist special prize at the ninth International Tchaikovsky Competition in Moscow. He performed at the White House in 2007 for President George W. Bush and Queen Elizabeth, and in 2012 with Perlman for President Barak Obama and Shimon Peres. He has also appeared on television on The Tonight Show with Midori; and on radio stations WQXR, WNYC, and WNCN, as well as the Berlin Radio, Japan's NHK, and CNN's Showbiz Today, Millenium Grammy's 2000. De Silva has recorded on the DGG, CBS/Sony Classical, Collins Classics, and BMG labels.
De Silva holds BM and MM degrees from Juilliard where he studied piano with Martin Canin and chamber music with Felix Galimir. He earned an associate degree from the Royal Academy of London in 1992 and was the recipient of the first President's Fund scholarship from his home country to study at Juilliard. He also studied piano with Hamish Milne while attending the Royal Academy of Music from 1975 to 81. De Silva has been on the faculty at Juilliard since 1991.
Curious? Watch this video!