Help support the arts and earn great discounts by becoming a member!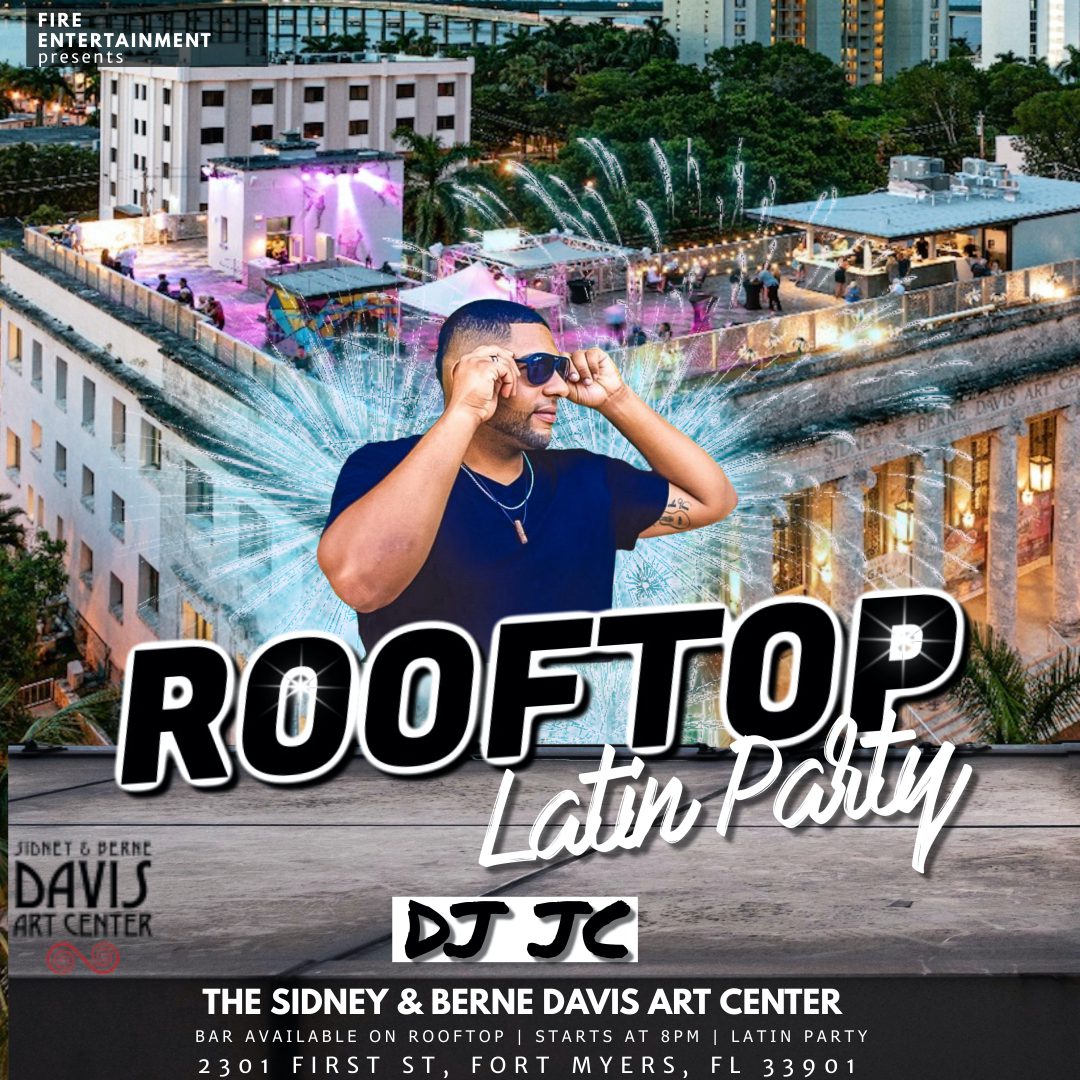 Thursday, June 13th 2024
Rooftop Bar is open: 7:30pm – 11:30pm
Music: 8pm – 11pm
Sidney's Rooftop Sculpture Garden
General Admission: $10
Week of Event: $15
21+ only
Call Box Office for more information
239-333-1933
Scroll down for more information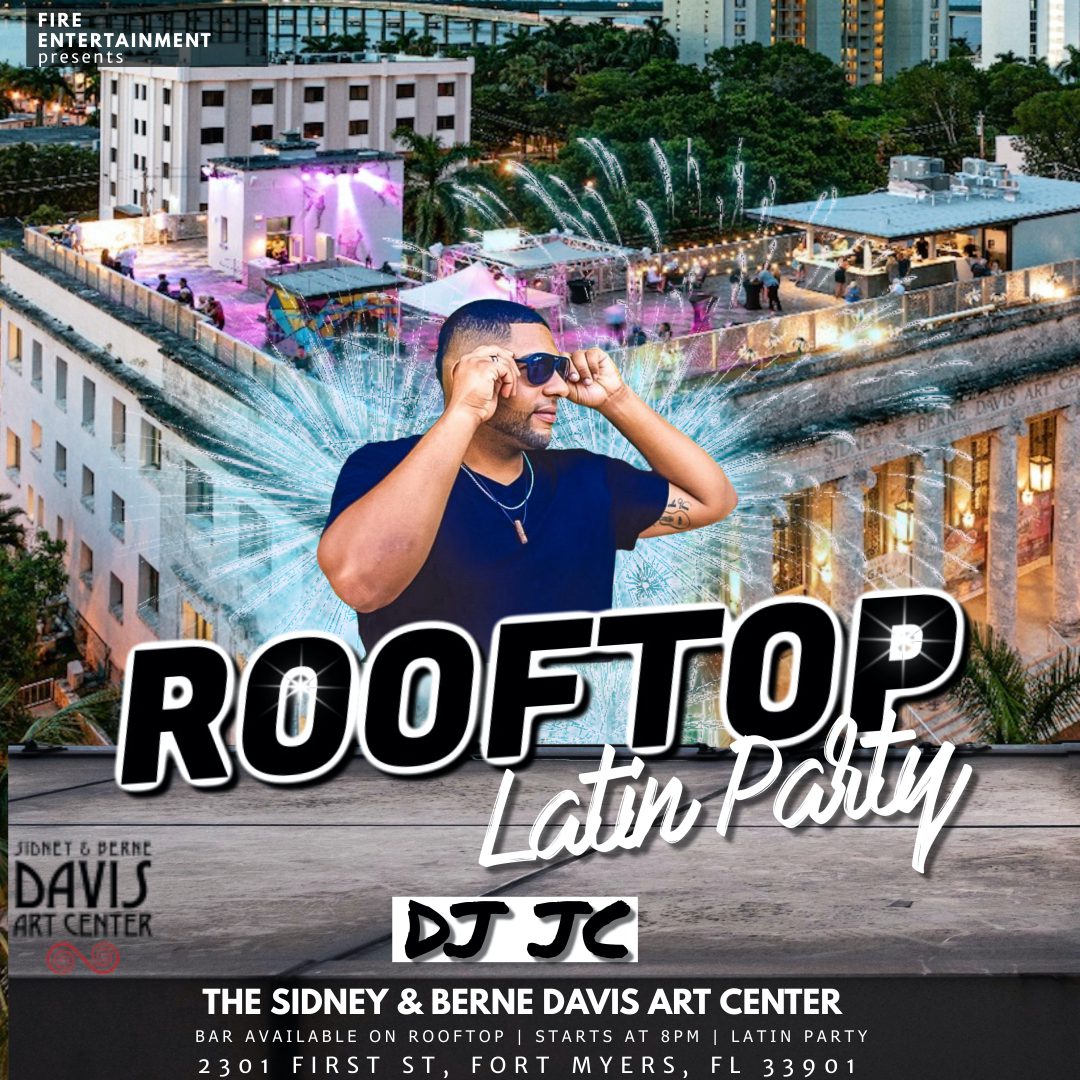 Join us for the hottest Latin Party night in town at the largest open air rooftop in SW Florida! Sidney's Rooftop offers so much variety including Latin Party nights the 2nd Thursday's in 2023 and 2024.
Jean Carlo was born and raised in the city of Washington Heights, New York. From a young age Jean Carlo always aspired to be an entrepreneur and had a lot of love for the music industry. Jean Carlo was always the source of entertainment. He started off learning how to play the guitar, then moved onto learning how to play piano, last but certainly not least, he was always the DJ at the family parties. As a teen without any turntables and only using CD's and Cassettes he livened up the parties with his very own mixes.  It wasn't until he got older that he decided to put his passion into something he can provide to the public. In 2019 he decided to open up Fire Entertainment, LLC and from that point on the rest is history.