Davis School of Music
Enrollment is now open! 
 All tuition fees are paid in advance for each 16-week semester or half-semester.  
 Make Up Policy:
We are no longer offering makeup weeks, but transitioning to a fully operational semester system. If your teacher  must miss a private lesson, they will reschedule it, or offer any of the options below. If a student misses a lesson, they may opt for a Zoom or Facetime call at your regular lesson time, trade times (in advance) with another student, utilize an "at home" guide prepared by your teacher for missed lessons, or forfeit your lesson, at the teacher's discretion. 
No lessons  November 21-25, December 19- January 6, or March 20-24
Both semesters are now the same length, 16 weeks long, 
to allow for better billing and budgeting. 
Types of Lessons
You can choose private violin lessons, private piano lessons, Davis Chamber Strings (high school level ensemble), private vocal lessons, or The Surge at Six Fingers Studios.
---
Private lessons per 16-week semester
30 minutes: $560
45 minutes: $720
60 minutes: $960
---
Davis Chamber Strings
$200 per semester
---
The Surge at Six-Fingers Studios
$200 per semester
Semesters
Semester 1 2022: August 22 – December 16 (Holiday Recital: Thursday, December 15th)
16 weeks, no lessons Thanksgiving week, no make ups
---
Semester 2 2023: January 9th – May 6th (Spring Recital: Sunday, May 7th)
16 weeks, no lessons Spring Break week – March 20th-24th, no make ups
---
Summer Semester 1 2023: May – June
4 Lessons Total
---
Summer Semester 2 2023: June – July
4 Lessons Total
---
One free introductory lesson may be arranged for new students considering lessons. 
Full semester payment is due at the beginning of each semester, or two half-payments are due at the beginning and eighth week of each semester.  
​
Donate additional funds to the Davis School of Music Tuition Scholarship Fund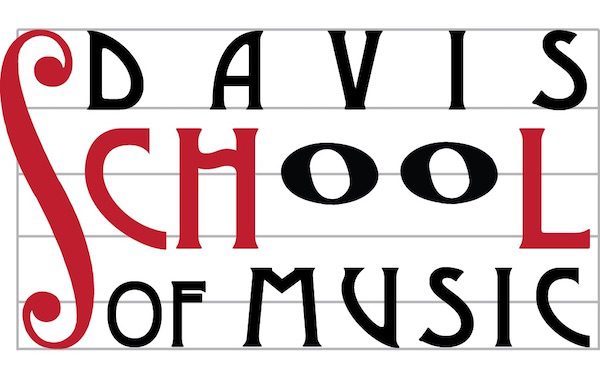 Thank you to our 2022 - 2023 Sponsors!